Salesian camp, an annual gathering of prayer and community bonds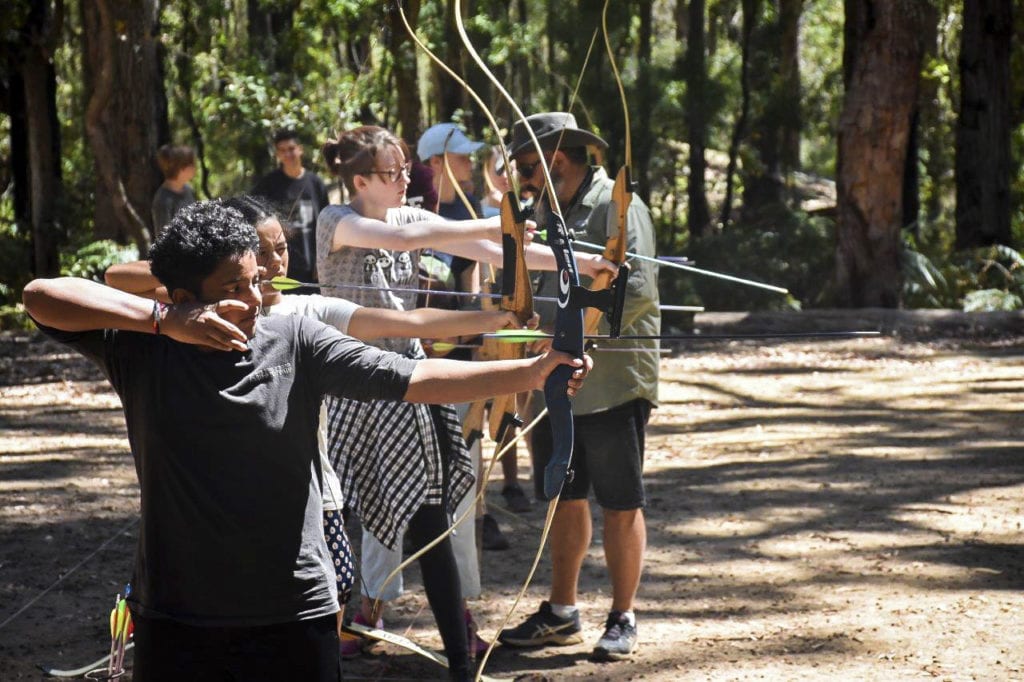 By Amanda Murthy
Upholding the Salesian charism of Saint John Bosco, a group of 100 students from across the state – proudly referred to as the Western Australia Young Salesians – participated in their annual camp from 6 to 10 January 2020 at the Nanga Bush Camp in Dwellingup.
During the camp, the students aged 12 to 16, were given the opportunity to network, pray and further strengthen their faith through several activities and prayer sessions.
On the Monday, North Beach Parish Priest Father Hyginus Ebede celebrated Mass while St Mary's Cathedral Assistant Priest Fr Conor Steadman led in the Thursday outdoor Mass.
Salesian Camp Coordinator Graham Maher, spoke to The Record about the impact the Salesian Camp had on students and its importance.
"Our camps are centred on the philosophy of St Don Bosco, who is the patron saint of young people, he spent much of his time bringing the word of God to the children in his neighbourhood in a non-intrusive way," Mr Maher cited.
"Similarly, our focus is on providing an environment where like-minded youth can engage with each other in prayer in a fun, engaging way.